Private/Group Baseball Lessons
All skill levels welcome! Improve your game with our knowledgeable staff. To learn more about private or group lesson programs, contact Mike Divincenzo at 847.579.3198 or mdivincenzo@pdhp.org. Lessons must be prearranged with a coach prior to booking.
Private Lessons $55 per 45-minute lesson
Group Lessons (No more than 2 players) $40 per player for 45-minute lesson
Learn More About Our Private Lesson Coaches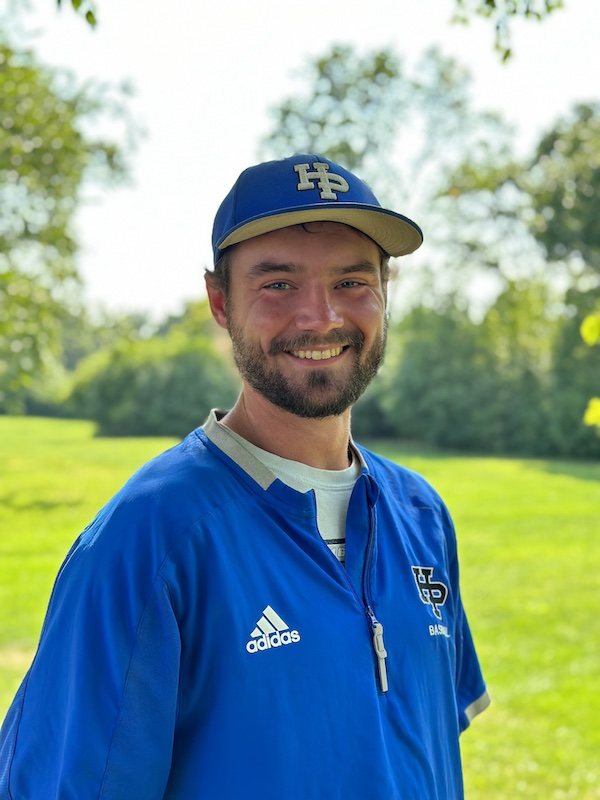 James Duckmann
8U, 9U Blue, 12U Blue (Skills Coordinator) Travel Baseball Coach
jduckmann@pdhp.org
Coach Duckmann while playing in high school earned ALL-Conference, All Area, MVP, Team Captain, and IHSA All Academic Honors. Coach James continued his education and playing days while he was attending Purdue University. Coach James played on Purdue's Club team where he was named to the NCBA All-Conference team and eventually graduated with a Mechanical Engineering Degree from Purdue University. Coach Duckmann has coached Varsity Baseball as an assistant and has been a Head Travel Baseball coach in our program for the last 4 seasons. Coach is our program's Baseball Skills Development Coach. Coach was named the 2022 Coach of the Year for all his hard work within the PDHP Athletic Department during our Champions Gala.
"I have been coaching baseball for many years at the highest travel levels. Both of my kids play travel/club baseball. In my experience Coach Duckmann is the best coach at developing young players. His attention to detail and fundamentals is unrivaled by most travel coaches. Instead of just telling kids what they are doing wrong, Coach Duck devises drills to train the player how to make the necessary corrections and improvements, building a solid fundamental foundation from which to develop advanced skills. Coach Duck is especially skilled at teaching proper pitching mechanics and is my coach of choice when it comes to pitching lessons for my own son. After only a handful of personal training sessions with Coach Duck, my son began to see measurable improvement in his pitching which translated onto the field and into games"

– 2020 Travel Baseball Parent
Team Accomplishments:
2023 Lake Shore Feeder 8U North Playoff Champions
2023 8U Arlington Heights Pre-Season Tournament Champions
2023 8U Lincolnshire Summer Slam Tournament Champions
2023 8U KWBA Bulldog Classic Tournament Champions
2023 8U Muscle Classic Tournament Champions
2022 Lake Shore Feeder 12UB North Division Champions
2022 Vernon Hills B-Bash 12UB Tournament Champions
2022 Jim Christ Tournament 12UB 2nd Place Finish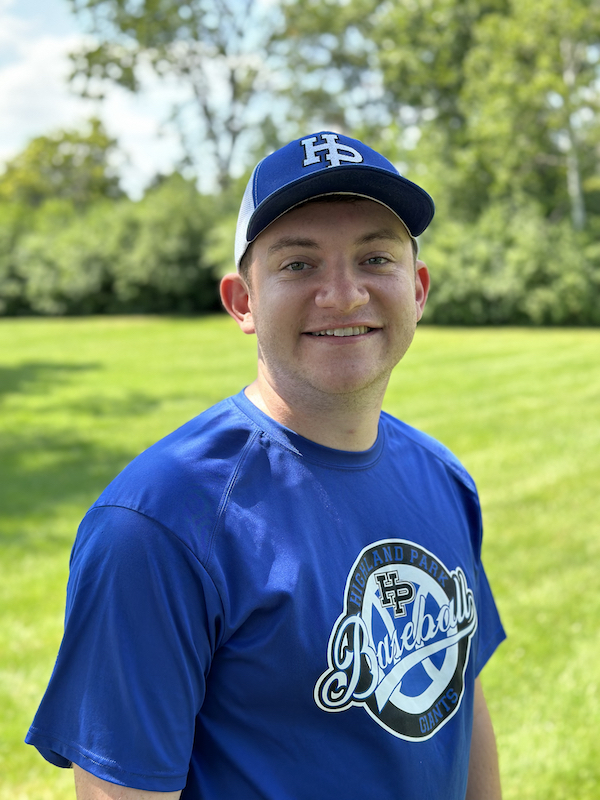 Tyler Jacobs
13U White Travel Baseball Coach
Coach Tyler has been playing baseball ever since he was the age of 6 years old. He grew up in Highland Park and played his entire baseball career as a part of the Giants. Coach Tyler won a regional championship with Highland Park High School back in 2019. He continued his education at the Ohio State University where he got his degree in Marketing. He currently sells a variety of Candy products at Georgia Nut Company in Skokie where he works as a salesman. He has been coaching Highland Park baseball for the last 7 years. Tyler has coached 9u all the way to 13u and is extremely passionate and dedicated to helping players improve. He wants the best out of all the kids he works with.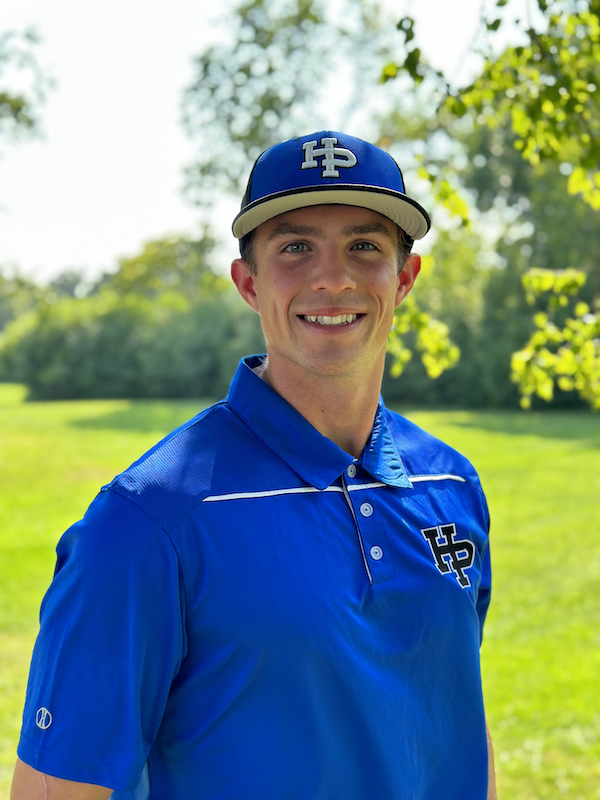 Cael Lambe
9U White /10U Blue Travel Baseball Coach
Coach Lambe while playing in high school earned 1st Team All-Conference, All District, and All State first basemen. Coach Lambe was invited to play in the Iowa Baseball All Star Series for the small school's east team where he was named MVP of his team. Coach Cael continued his education and playing days while attending William Penn University where he started in the outfield as a freshman. From there, he transferred to Mount Mercy University in Iowa, where he started in center field and was named preseason All-American before COVID. Coach Cael has coached a variety of teams and different age groups from the youngest being 8 to the oldest being 18. He has been a travel baseball coach for the past 3 years.
I have been coaching baseball for many years for travel baseball clubs. My focus when coaching is to not just tell kids what to do, but to show them with drills to train the player how to make corrections and improvements with their craft. I am big on hitting and showing kids the right fundamentals to become the best hitter they can be. When I give lessons for hitting, I really like to do hand eye coordination drills and drills that work on timing. Timing is my biggest thing when it comes to hitting. When it comes to fielding and outfield. I like to teach the proper way to field a ground ball, and the correct way to track down a fly ball. Me playing outfield for 3 plus years, I know good technique and ways to get to the ball faster. I would love to work with your kids and improve their skills.
Justin Litovsky
9U White /10U Blue Travel Baseball Coach
Growing up in New York City, Coach Justin learned at an early age the importance of discipline, hard work and competing in athletics. At age eight, Coach Justin decided to try out for baseball and his love of the game took off. He started out playing the game as a third baseman and a pitcher. When he was 13 years old, he played for the NY Gotham's travel team and became a catcher. At age 15, Coach Justin made the USA Baseball Team as a catcher — a national team that consisted of only the best players in the country. At that time, he was also playing baseball for his Beacon High School team. He played there for two years and then transferred to Norman Thomas High School. In 2009, the team won its first PSAL Baseball Championship.
After high school, Coach Justin went to Western Oklahoma Junior College where he continued playing baseball. He later transferred to Westchester College where he played for two seasons. He took a year off from school and traveled to the Dominican Republic to play ball as a catcher/pitcher with the Dominican Summer League Reds, an affiliate of the Cincinnati Reds baseball organization.
Upon returning to NYC, he was hired as an assistant coach at his old high school, Norman Thomas. He also coached Murry Bergtraum High School in downtown Manhattan. He most recently coached with the NY Bluebirds organization and currently coaches for Bronx Science High School; Coach Justin is a certified personal trainer and trains baseball players of all ages and skill levels.
Xander Rojahn
10/11, 12U Blue Travel Baseball Coach
Coach Xander grew up in Elk Grove Village, and while playing for the Grenadiers, earned 3x all conference, 2x all area, and was an all-state 3rd team. He helped lead his team to a conference championship, 2 regional championships, and went as far as the sectional championship. Coach Xander then went on to play for Xavier University, playing Division 1 baseball, earning his degree in business analytics, and learning from top pitching coaches. Xander has lifelong experience learning the game and is proficient in both pitching and hitting techniques. Xander coached for 2 years, with this being his first year at Highland Park. Coach Xander has experience with all age levels, from as young to 7 to as old as collegiate athletes.
"My boys received pitching instructions from Coach Xander in the summer of 2023 and not only did Xander bring enthusiasm to every lesson, but he also brought a vast knowledge of the intricacies of pitching that helped my sons address lingering mechanical issues and further refine their pitching techniques. If your sons are willing to put the work in and do their drills not only during the lessons but at home as well, then Xander is the coach to learn from if you want to see clear results. Highest Recommendation."

– 2023 Travel Baseball Parent