Día De Los Muertos
3,000 years of celebrating life!
Join Us for our First Día de los Muertos Celebration!
Sat., Nov 5 • 1–4pm
West Ridge Center • 636 Ridge Road
(Event was originally located at The Preserve of Highland Park but will be held at West Ridge Center due to weather)
FREE Event! Honoring Our Past, Celebrating Our Future, and Bridging Our Communities!
Come in costume or come as you are.
Play games.
Enjoy Mexican music and dancing.
And help start a Highland Park – Highwood tradition!
Lots of delicious food from a variety of vendors will be available to purchase. We will have a community ofrenda/altar; if you wish to have a picture on our altar, please bring a photo with you or contact Jessica Reyes at jreyes@pdhp.org. We look forward to celebrating with all of you!
A History of this Unique 3,000-year-old Celebration of Life
The roots of Día de los Muertos, the Day of the Dead, go back more than 3,000 years in Europe, Spain, and to the Aztecs who lived in rural, indigenous areas of what is now central Mexico. In Europe, celebrations of the harvest took place in the fall, and the rituals were adopted as part of two Roman Catholic holidays—All Saints Day and All Souls Day—celebrated on the first two days of November. The cycle of life and death are entwined with the annual cycle of crops that grow from the ground where the remnants of the last harvest have been turned under and nurture the soil.

On Día de los Muertos, the border separating the real world from the spirit world dissolves, and the souls of the dead awaken, returning to eat and drink, dance, and play music with their family and friends. The living honor the deceased as guests in the celebrations. They prepare their favorite foods and leave them as offerings on the ofrendas (alters) built in their homes, as well as at gravesites. Ofrendas are decorated with candles to light the path back to the living. Brightly colored marigolds—called cempasuchil—are spread on the alter to guide the souls with their enticing fragrance. You should wish someone a happy day by saying, "Feliz día de los Muertos."
Seven Things You Should Know About Día de los Muertos
1. El Día de los Muertos is not, as is commonly thought, a Mexican version of Halloween although the holidays do share traditions, including wearing costumes and marching in parades.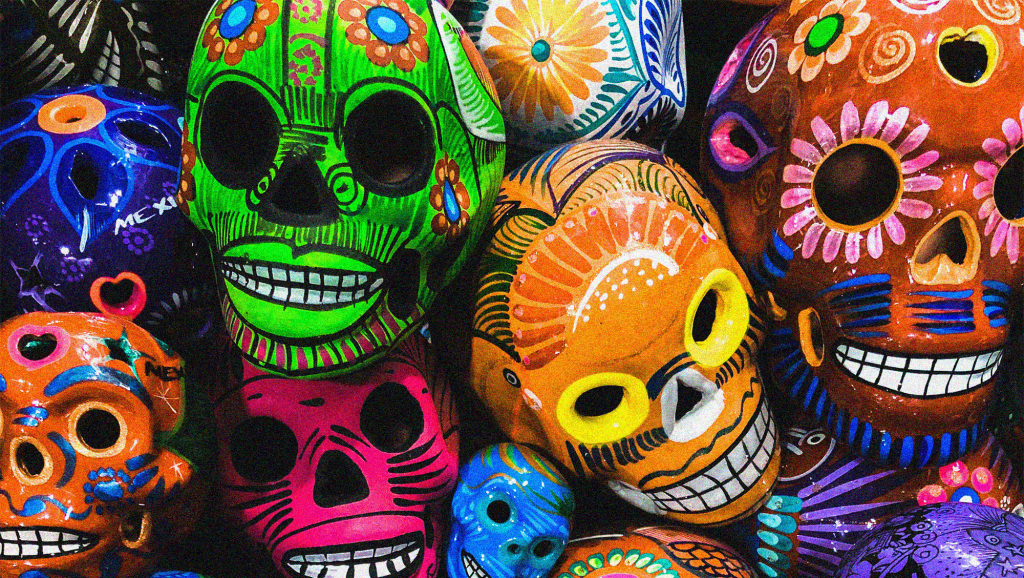 2. Calaveras, or skulls, are a unique symbol of Día de los Muertos. Elaborately decorated ceramic and papier-mâché skulls are worn throughout the festivities. Sugar skulls that are decorated with colored icing, (and often feathers and foil) are placed on offrendas. Simple sugar skulls, with just icing, are eaten and enjoyed by children of all ages. The famous La Calavera Cantina (the Elegant Skull) was created as a political statement by Mexican printmaker Jose Guadalupe Posada in 1910. Her fancy dress and hat, along with her white makeup, have been an integral part of the holiday ever since.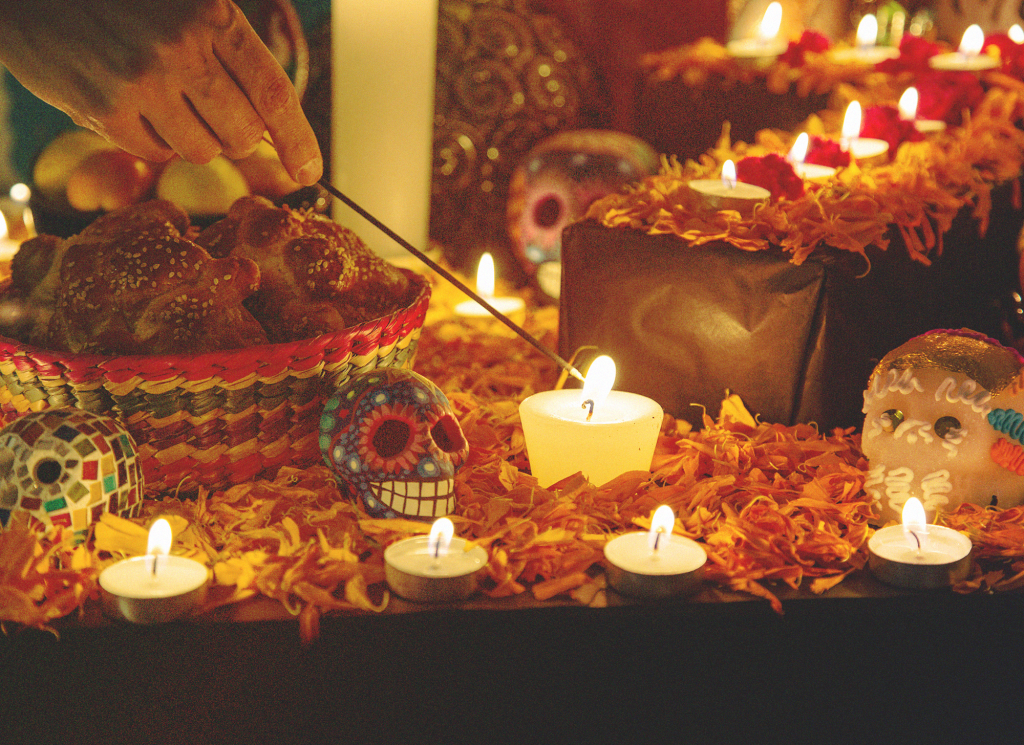 3. The ofrenda has always been an important part of the celebration, and today the alter is perhaps the most recognized symbol of Día de los Muertos. It is a way for families to honor their loved ones and provide them what they need on their journey from the spirit world. An ofrenda must include the four elements: Earth, Wind, Fire and Water. Bread is used to represent Earth. Wind is represented by traditional paper banners, called Papel picado. Candles light the way and can be placed in the form of a cross, which indicates the cardinal directions. Water is often presented in a pitcher, so the spirits can quench their thirst. if you wish to have a picture on our altar, please bring a photo with you or contact Jessica Reyes at jreyes@pdhp.org.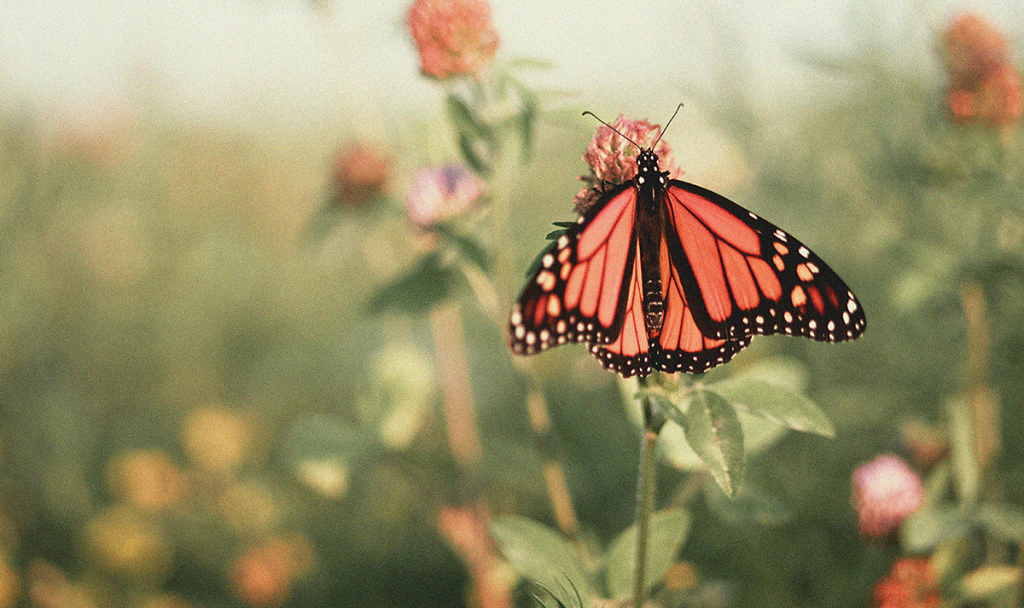 4. Monarch butterflies play a unique role in celebrations of Día de los Muertos because they hold the spirits of the departed. This lovely thought is tied to the arrival of the first monarchs in Mexico each fall, at the start of the holiday on Nov. 1.
5. The Día de los Muertos celebration spans two days: All Saints Day, Nov. 1, is the day to remember children who have passed. All Soul's Day, Nov. 2, is the day when we honor adults.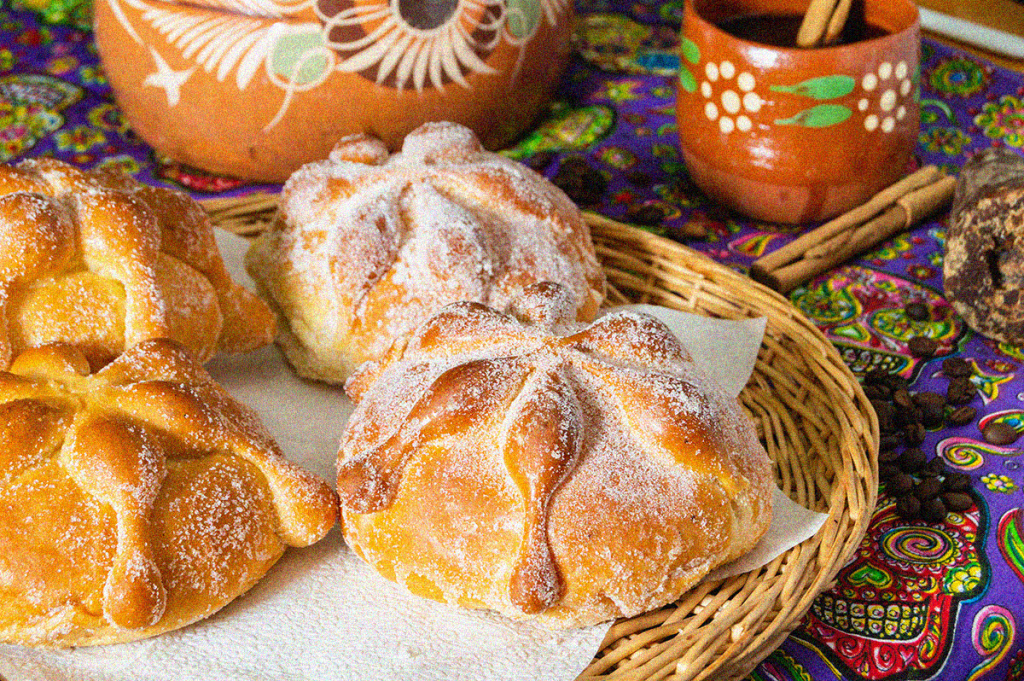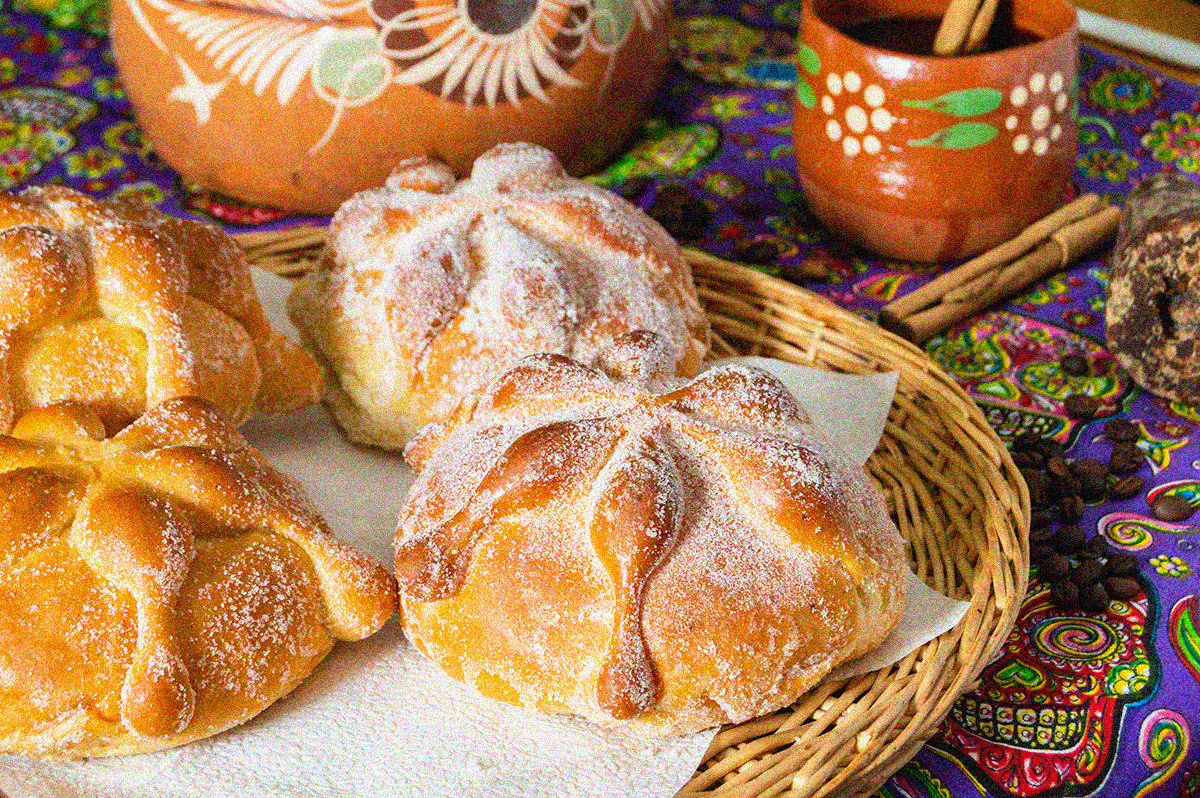 6. Dessert! It's what so many people look forward to during the celebrations. Pastries and sweets are central to the holiday, and one of the most loved is Pan de Muertos, a sweet, delicious bread, coated in sugar, and decorated to look like a pile of bones.
7. Día de los Muertos is not a somber occasion… it's a joyous holiday and a celebration of life! It's bright and colorful, with parties, music, dancing, and decorations everywhere you look. Classic Mexican traditions include calaveritas (short, humorous poems) that are a clever way to talk about, and poke fun at, difficult topics—like the Grim Reaper!