Thrilling triumph for the ages! Congratulations to our 8U Travel Baseball team, who defeated Lincolnshire Red on Saturday, July 22 to win the Lake Shore Feeder 8U North Championship game.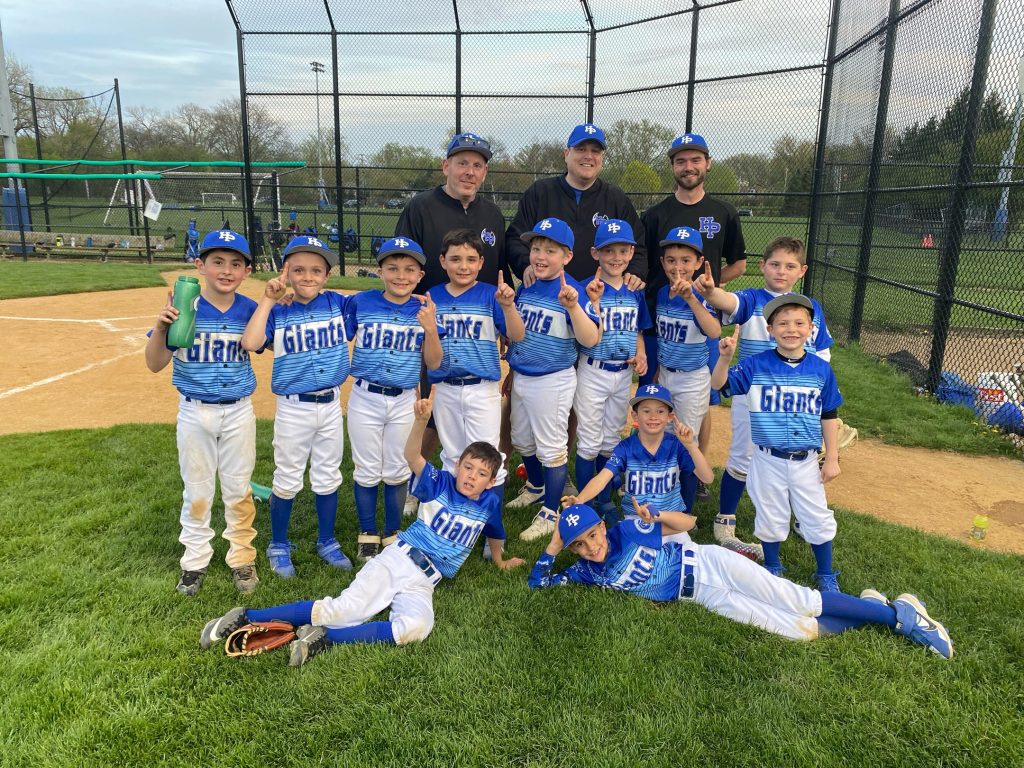 The team went 12-2 in Lake Shore Feeder League, ultimately placing second. After playing five games in six days, 8U lost back-to-back games to Lincolnshire Red (Lake Shore Feeder 8U North Regular Season Champion) and Buffalo Grove, two teams they beat in championship tournament games during the season. This cost 8U the regular season championship. However, indomitable spirit and unwavering teamwork propelled the team to eventual victory. After three days' rest, they came back to beat Buffalo Grove in back-to-back games, advancing them to the second round of the playoffs to beat New Trier Bulldogs. They went on to defeat Lincolnshire Red 10-1 in the championship 8U North game.
Key Season Accomplishments:
Winning Streaks During the 2023 Season: 12 games & 14 games
Outscored their opponents during league play 172-47
Gave up the least number of runs in the league at 47. The next closest team was 73!
Notable Wins
Arlington Heights Tournament April 29-30: Won against Buffalo Grove 4-1.
2023 Bulldog Classic Tournament May 25-29: Won against Lincolnshire Red 5-3 in the championship.
Muscle Baseball Summer Showdown Tournament Classic June 8-11: After going 12-0, lost their first game to RBA 1-9! Then defeated them in the championship 7-1.
2023 Lincolnshire Summer Slam Tournament June 14-18: Won against Lincolnshire Red 12-5 in championship.
Lake Shore Feeder 8U North Tournament: Won against Lincolnshire Red 10-1 in championship.