Get On. Get Fit. Get Happy. The Recreation Center of Highland Park has launched its new On the Go Fitness! The $5 per month subscription provides access to a complete library of the Recreation Center's new on-demand fitness classes.
Whether you are at home, on vacation, in your backyard, or on a business trip, On the Go Fitness will keep you on your fitness path to a stronger, leaner, healthier version of YOU. Subscribers will enjoy: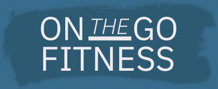 Conducted by the Rec Center's top instructors
New high-quality energizing videos added weekly
Choose from cardio, strength, yoga, and more
New live-streaming classes are coming soon!
Best of All!
Your $5 monthly subscription fee is donated to the Parks Foundation of Highland Park the first month and every month of your On the Go Fitness subscription. The Parks Foundation of Highland Park is dedicated to the belief that every resident in our community deserves the opportunity for an enriched and healthy lifestyle. The Foundation provides funding for over $150,000 in annual scholarships to Highland Park and Highwood residents facing economic difficulty with access to classes, camps, sports leagues, fitness activities, and events that promote healthy lifestyles.