An open house was held on May 6, 2023 to discuss the West Ridge Park Building and Site Preliminary Planning Efforts. The preliminary planning study is a direct response to recommendations from the Green Print Master Plan. The study focused on understanding need and the site to develop an approach to address the West Ridge Center. The District welcomes comments to guide future steps. This is the first of many opportunities to collaborate on the project to redevelop the West Ridge Center and Park.
The boards presented at the open house are posted below.
Why are we here?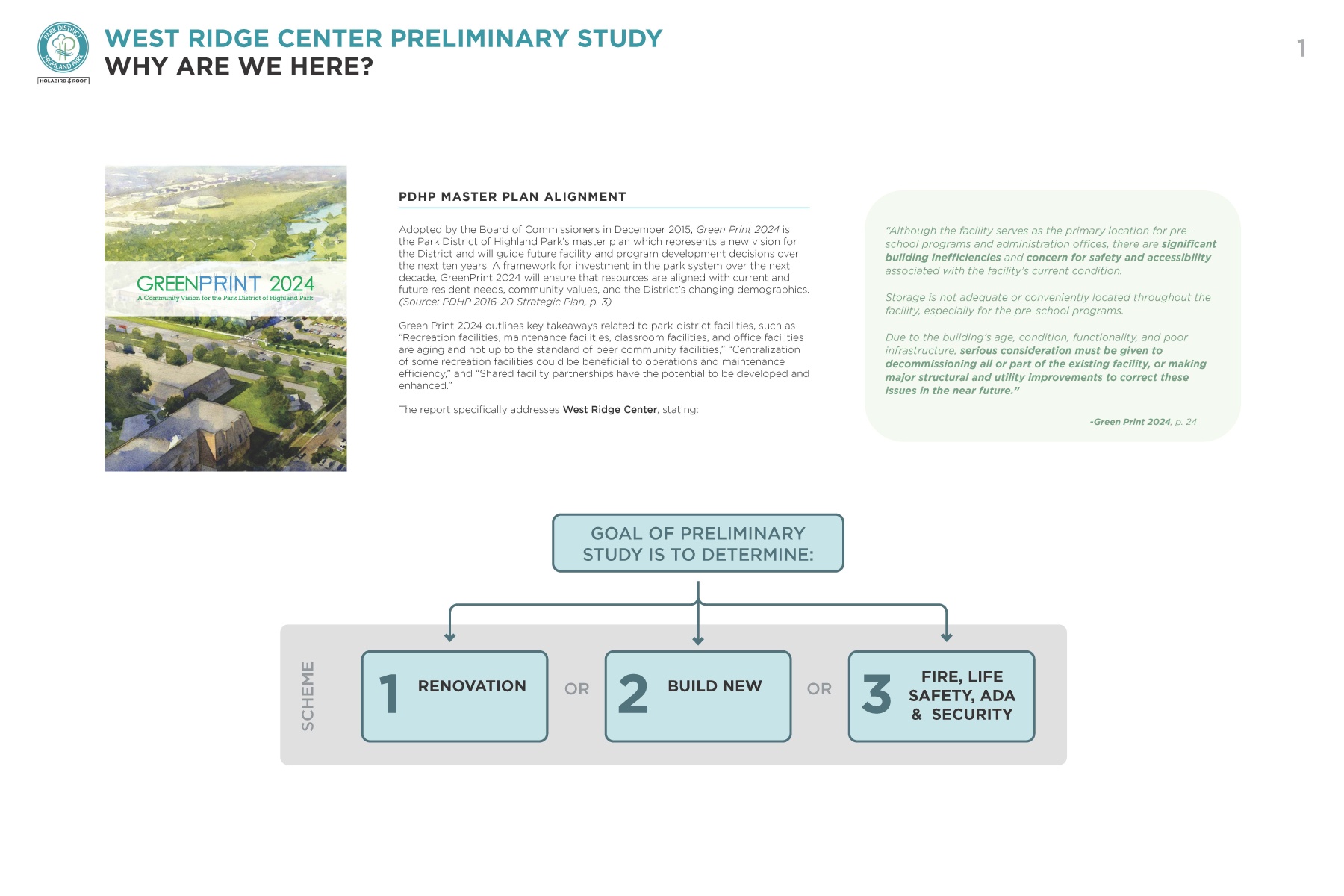 Image 1 of 4
This project is rooted in the Park District's GreenPrint Master Plan which supports addressing the aging West Ridge Building. The GreenPrint Update confirmed the recommendation and highlighted the need for multi-use space to be flexible to better serve the community. Holabird and Root modeled three different schemes through the preliminary planning study. The scheme to build new is recommended as the most cost-effective scheme to achieve the goals of the Park District within the project budget.